Welcome to The International Association of Professional Probate Researchers, Genealogists & Heir Hunters
Raising Standards in Professional Probate Research
Raising Standards in Professional Probate Research
The International Association of Professional Probate Researchers, Genealogists & Heir Hunters (IAPPR) is an association for highly experienced professional companies that provides reassurance for those using their services and a forum for industry advice and media consultation.
The IAPPR is a voluntary registered scheme. We promote the interests of professional probate researchers, genealogists and heir hunters because we believe these professionals are important members of the legal services industry.
Those who belong to the IAPPR are committed to safe and ethical standards. They subscribe to the Code of Ethics and Professional Conduct Code.
If you have been approached by a probate researcher or an unclaimed asset, property or estate research firm, ask them if they are an IAPPR member to give you peace of mind. Check our Members Page here.
Whether you are an industry professional or from the media or general public, please feel free to contact us.
IAPPR 2017 AGM
 Held by the founder members in Hoxton, London on September 21st 2017
An Authority for Professionals around the World
INFORMATION
Keeping our Members, the public and the media up to date
PLANNING
Providing foresight in an ever-changing arena
CAMPAIGNING
Using strategic, combined efforts to create positive change
ADVICE
Helping others by providing access to expert professionals around the globe
DELIVERY
Making a real and lasting difference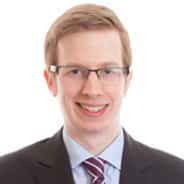 "The IAPPR is a positive step to bring regulation safeguards and standards to probate research. Safeguarding the public and beneficiaries/heirs is vitally important and therefore having a minimum standard provides confidence to the end user; in that the probate researchers, genealogists and heir hunters must act in accordance with those high standards. As a firm of solicitors we know how important it is to ensure high standards are met. As a firm we are regulated by the Solicitors Regulation Authority (SRA) and in addition to this we set ourselves a higher standard by having Lexcel accreditation to ensure that our clients receive the best possible service. It is extremely encouraging and exciting to see Finders taking the lead with this new initiative and committing themselves to achieving these high standards."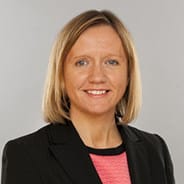 "As a professional, I am regulated by an independent body. Regulation safeguards the public because it ensures that I have to meet a minimum standard of professional conduct and ethics. It provides peace of mind for those dealing with me. Sadly, I have seen what can happen to clients who deal with unregulated service providers and how expensive and distressing it can be when things go wrong. I welcome Finders voluntarily signing up to a Code of Conduct, confirming that they act in accordance with very high standards. It shows a commitment to protecting their clients and to providing a sustained high quality of service."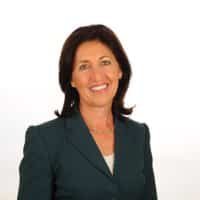 "Heir hunting is a highly competitive and, until now, entirely unregulated business. With around two-thirds of Britons still dying without a Will, lack of regulation has led to unethical practices and fishing scams. Congratulations, Daniel Curran of Finders International, on having the courage and vision to create and sign up to the IAPPR in order to afford a mark for integrity and quality in this field. I am sure that this will be welcomed both by the public and legal and other professionals worldwide."