An odd clause in a will meant that the accumulated wealth of two people was set to go straight to the Government – at least until the council asked for help.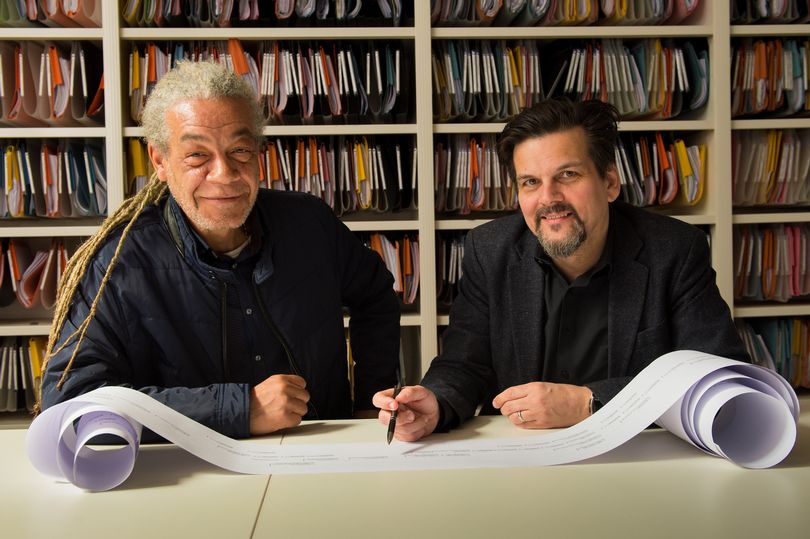 Lawrence Taylor, left, inherited cash from a relative he'd never heard of – and he was far from alone (Image: Fiona Hanson 07710 142 633)
Lawrence Taylor had never met Barbara Williams. So when he got a letter saying he might have money coming to him from her he was rightly suspicious.
But Lawrence, from Leckwith, Cardiff, was intrigued by the idea of a relative he'd never met, so the 54-year-old decided to make contact to see if he could learn more about his family tree.
He spoke to Amy Cox – who works for Finders International – and in doing so confirmed that he was entitled to a share of the £30,000 inheritance waiting to be claimed.
But more, the 54-year-old from Leckwith, Cardiff, discovered a family history of orphans, aunts, early deaths and more tracing back to the Victorian era.
A tree with many branches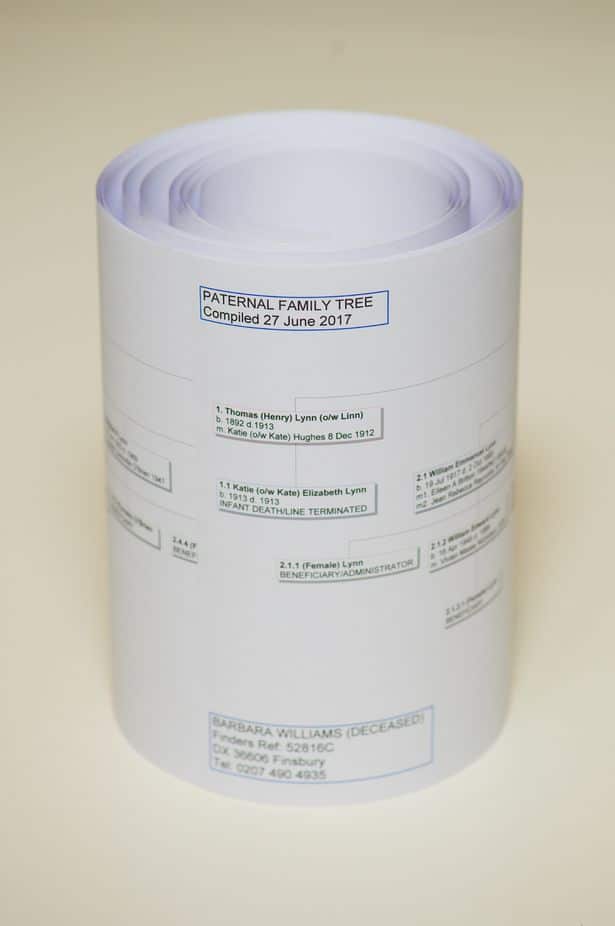 The story starts with two deaths and a strange clause. Barbara Williams, 82, died in Swansea within just four weeks of her husband – neither had a will, or an obvious heir.
The couple's £30,000 legacy became subject to a highly unusual 'survivorship clause', and the estate passed to Swansea council.
Without intervention, the money would have gone to the government, but the council decided instead to ask for help.
They appointed professional genealogists Finders International to look into it, to work out if anyone was left to inherit.
They found more than 100 people, tracing what they describe as a "sad Victorian family saga" – 12 aunts and uncles, some of whom were born in the 1890s, relatives who died young, some leaving as many as 10 children orphaned.
Finding the relatives
The final report into the Williams' heirs took months to compile, with father-of-four Lawrence just one of the beneficiaries.
He received about £50 from the estate – with others getting between £1,388 and £6.94 each.
But Lawrence, who works for a catering equipment supplies firm, got something else too – a slice of family history and to meet some relatives he didn't previously realise existed.
A family meeting was set up for the relatives in Cardiff, many have since stayed in contact.
"Most people are stunned when they are confronted by a situation like this, because it gives you hope that there is someone looking out for you when you least expect it," he said.
Without intervention, this £30,000 estate could have gone to the Government.
"Although some small sums have been awarded in this instance, they can still help those in difficult financial circumstances, especially when they weren't expecting anything," said Danny Curran, founder of Finders International and chairman of the IAPPR (The International Association of Professional Probate Researchers, Genealogists & Heir Hunters).
"This case uncovers the unfair nature of English and Welsh inheritance laws, which does everything in its power to limit numbers of family members who may otherwise become beneficiaries."
Heir Hunters is currently running on BBC 1 until late April 2018. All episodes are available online.
This article has been first published in the mirror.